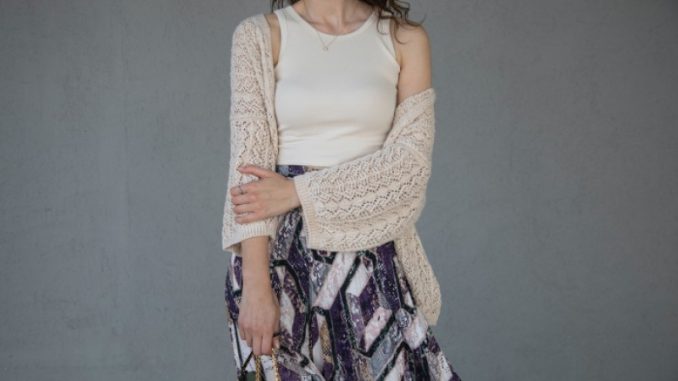 In this article, we have focused on some of the best online shopping websites in Turkey where you can drop ship and buy wholesale clothes in bulk.
The Turkish clothing market is one of the largest in the world, although still behind the Chinese . They produce some of the best clothes, which are then sold in bulk and shipped at affordable prices through online stores based in the Ottoman country.
The Turkish clothing wholesale business is booming and may be the best there is to invest in the sector. It can also be said that the replica clothing from Turkey start to sound loud.
With some of the best fashion suppliers and manufacturers, you are assured of quality products that will meet the demands and needs of your customers.
Table with the 10 Turkish websites to buy clothes

Quick analysis and opinions of the top 10 stores in Turkey
1. Fimka
Fimka Group was started in 1984, it has a total of five independent companies operating in the field of textile and tourism. The company manufactures, supplies and wholesales women's clothing, as well as offering quality products and good options for boutique owners outside of Turkey.
If you are looking for the best Turkish women's clothing, this is the right site for you. It has a wide variety of dresses, tops and pants, demi-seasons, coats, knitwear, suits and much more.
Being among the top online shopping websites in Turkey, they aim to provide the best of services to their customers. They have a team of experts who are always willing to provide help and answer your questions.
2. Culp Fashion
Whether it's jeans, women's sporting goods, trench coats and coats, veiled clothing, men's clothing, children's clothing and much more at wholesale prices, this is the place for you. With a stylish and easy to use site, ClupFashion brings you some of the best Turkish clothing.
What makes it stand out from the other Turkish online clothing stores? They have developed their own mobile application that you can use, for when you are not near a computer or do not want to use one only to go shopping. The app is useful and you can buy products using it.
Are you worried about the quality of your products? Well, worry no more, they source their clothes from some of the best and renowned clothing manufacturers in Turkey. Therefore, the authenticity and quality of the products are assured. They sell wholesale clothing at affordable prices.
3. Turkopt
As we focus on online shopping from Turkey to all over the world, we have to mention Turkopt. This is one of the best and most important fashion stores for Turkish and fashion forward fashion lovers in Istanbul. Offering a large selection of clothing for women, children and men. Their fashion trends range from comfortable clothing to quick order gathering all in one.
What makes it so unique? Which are mainly focused on selling Turkish clothes and brands to the rest of the world. They source their " made in Turkey " clothes mainly from the best boutiques and wholesale manufactures in Istanbul.
If you are looking for cheap online shopping, their wholesale site is the best option. They accept payments through a Turkish bank account, PayPal, or by using international money transfer options such as Western Union.
4. Wow- Wholesale
If you are looking to buy wholesale clothing to sell on your own website, physical store, boutique or any other established clothing business or company, then Wow- Wholesale is here for you. They distribute wholesale clothing throughout Turkey.
They have original brand products and are available at cheap wholesale prices. Clothing and accessories are supplied in mixes according to seasons, categories and brands. You will not only get a variety of clothing items, but also accessories and shoes.
When you have a problem, don't hesitate to ask their team of experts. To place an order, you must first register with them.
5. Whocit
This Turkish clothing wholesale site offers you the opportunity to buy its products at a comparatively lower price than any other mentioned. You can also order clothes in bulk. You just need to sign up on their site and start enjoying the great deals.
From its website, you can enjoy a variety of clothing for men, children and women. The site offers some of the best collections of clothing from the best high-quality brands.
6. Hepsiburada
This Turkish online shopping website is the leading wholesale and dropshipping e-commerce website in Turkey, but at the moment it is only in their language, so you may need the help of a translator.
With more than 10,000 providers, they are able to meet the needs of 50% of their customers who are outside the main cities of Turkey and also more than 22 million monthly unique visitors.
They have a mobile app that has over 9 million downloads. The app allows you to order products directly from its website. With more than 36 product categories, they have proven to be a market giant in Turkey. They have also specialized in the wholesale of women's clothing.
Hepsiburada's shipping and delivery system is very efficient, and in case there is a problem with the delivered product, their return policy has you covered.
7. N11.com
This name doesn't even sound like an online store, but trust me, it's one of the most established ones in Turkey. They have a wide selection of products to choose from. When it comes to clothes and wardrobe, they have the best. From fashion for men, to women and children.
Not only that. They have accessories, shoes and other fashion products. They offer fashionable clothing products that will definitely suit your tastes and preferences. N11.com offers suggestions based on the value, trust of other customers, convenience, care and support of customers in its online store. It is, without a doubt, one of the most reliable.
8. Breshka
Breshka's head office is located in Istanbul, Turkey. The website focuses on the production and wholesale of clothing aimed at young people and also focuses on the interests and needs of this audience.
Its stores have spaces for the various product lines that Breshka offers. In each section, Breshka, BSK & Man, the products are arranged according to their style. Creating a wide spectrum that goes from sportswear to casual and from the most basic garments to the most fashionable garments.
Breshka also has a specific section that is given further consideration. This is the section that is given or dedicated to women's clothing. It focuses on the latest fashions and includes the main trends. Apart from the wide range of clothing. Breshka also offers a wide range of accessories and footwear.
9. DDFS
DDFs is an online Turkish clothing store located in Istanbul. The store offers a different category of clothing including men's clothing, women's clothing, children's clothing, accessories and shoes. They have mainly focused on women's clothing. They update their catalog every time to offer customers news and fashion clothing brands.
So, if you are looking for the best dresses, the latest trends, DDFS has you covered.
10. Fashionista
The way we see ourselves matters: it shapes the way others perceive us and influences the way we think about ourselves. Ten years ago, when the idea for Modanisa was being conceived, wearing a hijab and being fashionable was unthinkable, and finding positive images of visibly Muslim women in Western media was virtually impossible. An entrepreneur who claimed that dressing modestly would turn into a new multibillion-dollar industry would probably have lost all credibility.
There are also seismic social changes across the Middle East: from more freedoms for women in Saudi Arabia, to state support for female Emirati entrepreneurs. It has sparked a rise of confident women redefining their place in society as employers, contributors and trailblazers. They are informed and outspoken consumers, all living their lives according to their values ​​and choices.
The history of Modanisa.com reflects this incredible socioeconomic transformation. When they launched their pioneering business in 2011, a 55-year-old mother and her 25-year-old daughter were forced to dress almost identically due to limited options for observant Muslims. Even with an estimated market of 400 million, clothing brands ignored them.
Today, Modanisa.com serves customers in 135 countries who can choose from 75,000 items, including shirts, headscarves, burkinis and wedding dresses, in a variety of colors, fabrics and sizes. They are produced by 850 designers and suppliers, 90 percent of which are women-owned small and medium-sized businesses that benefit from Modanisa's international channels to market.
Modanisa is rooted in the halal economy, and they have the advantage of knowing their Muslim consumers, their needs and sensitivities. For example, traditional dress codes determine purchasing decisions in Turkey and Malaysia, compared to the urban styles sought by modest people in Europe and North America.
How to get loyal clothing customers from Turkey?
Establish ways to communicate with the customer – Frequent communication with your users keeps your brand fresh in their minds, allowing you to convey important information to them. Strive to have a comprehensive database where you can maintain customer contact information like email addresses, phone numbers. This way you can contact them by sending them friendly reminders and monthly newsletters.
Establish a reward system for your loyal customers: By offering extra rewards or benefits to your customers, you encourage them to stick around. Incentives can also make a client strive for higher status.
Setting up different payment plans – Introduce manageable monthly prices so that during those peak low periods you can still make money and also retain your customers.
Excellent customer services: Treating the customer in the right way can increase your flow of customers and also their loyalty. If a customer is treated well, word will always spread to friends and family and everyone will flock to your store. Online stores are complicated, especially in a growing market like Turkey, and a small mistake in customer service can destroy your clothing business.
Offer a head start – Offering a customer a head start can really go a long way in building good customer loyalty towards your online business.
Conclusion
Now you can reliably order clothes from Turkey. The 10 stores mentioned above are, without a doubt, among the best in the country. If you plan to dropship and wholesale from Turkey, don't waste any more time. The facts are already exposed. Depending on whether you are a resident of Turkey or not, you can still order your clothes in bulk and have them shipped and delivered from your store.
Finally, we recommend that you continue to keep that open mind and also discover the clothes of India and the clothes of Japan.